15 Gaming Facts That Will Change Your Mind About "Gamers"
The video game industry has been rapidly evolving for the last couple of decades. Yet some people will still say today that the average gamer is a male teenager. Others refuse to believe that the video game industry is now in the billions and some players make a full living playing video games. These are assumptions that have been passed down with no data or research. Luckily for us online gaming has skyrocketed giving us all the data we need to provide facts. No more undercover gamers in fear of being judged by others. Some of this data might seem surprising to most. It's about time we start spreading facts and not misconceptions. Here are gaming facts that will change your mind about "Gamers".
1. Age of Players: 29% of gamers are under 18, 32% are 18-35, and 39% are age 36 and above.
2. The average gamer age is 35 and has been playing video games for 14 years.
3. The average age of the most frequent game purchaser is 37.
4. 59% of Americans play video games and 42% regularly (3 hours or more per week).
5. Frequent gamers feel that video games provide more value for their money 47% compared to DVDs 28% and Music 12%.
6. 56% play with others, 21% with family members, 16% with parents and 15% with spouse.
7. 68% of smartphone or tablet owners play games.
8. Gender ratio of players: 55% male, 45% female average across all platforms.
9. In 2015 the video game industry was estimated at $91.5 billion.
10. 51% of Americans have a console in their house, on average 2 consoles.
11. E-Sports (Electronic Sports,Competitive Gaming) has been around since the 1980's but has gained popularity from the late 2000's.
12. The highest pool prize for E-Sports team tournament was during "The International 2016" playing Dota for $20,770,640.00. First place team won $9,139,002.00 split between 5 players.
13. As of 2013,  the top 15 professional gamers made between $226,776 and $454,544 on tournaments.
14. The top Twitch (Video Game Streaming) Gamers make over $300,000 a year.
15. 39% of Free To Play gamers watch or participate on E-Sports.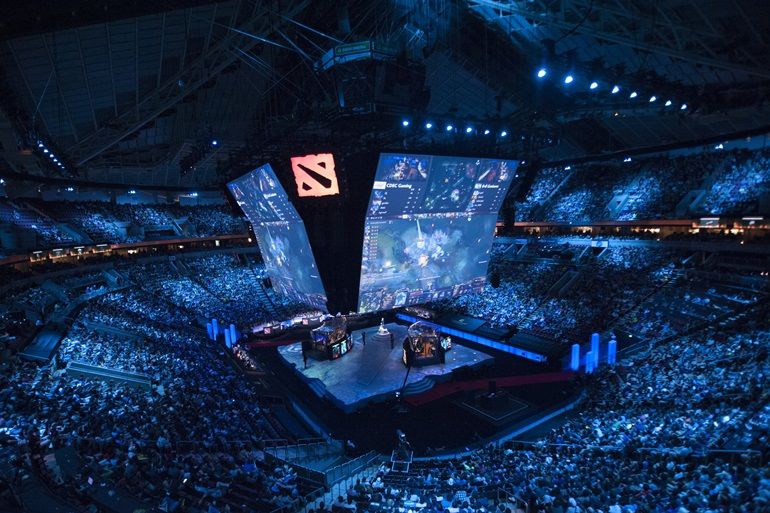 Find Like-minded Gamers with GamerLink, The Universal LFG Platform.
Download it today for FREE!

Source: TheBroTalk
TheBroTalk is the place where you can kick it back, have a laugh, stay informed, share opinions, point of views and just hang out.
Website – Facebook – Instagram – Twitter
Tags:
E-Sports
,
Gamers
,
Gaming
,
Nintendo
,
Playstation
,
PS4
,
Xbox
,
Xbox One